Internship and Short Term Training Program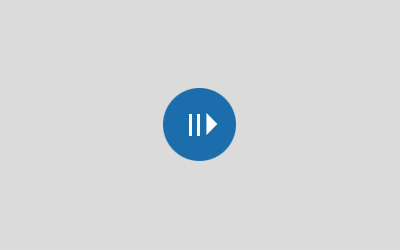 Mindfulness Informed Short Term Skills Training Program
Our Mindfulness Informed Short Term Skills Training Program (MISTST) is a specialised and rigor based training program for students who are in MA/MSC/PGD programs in Psychology and would like to gain counseling specialization as a continuing education component in order to train and equip themselves as trained counselors and also for the undergraduate students to better understanding the counseling skills and the subject which will help them in choosing informed career pathways.  
The training is ideal for students who are in a distance program or have completed a psychology master's and want to enhance their competence in using the skills.
Objective of the program:
Effectively use advanced counseling skills guided by mindfulness and direct it based on both client's needs and training in different modalities of psychotherapy.
Enter the workforce and continue to be successful under the supervision of experts in the field
Do clinical intakes, ethical note-taking, working with suicide risk assessment and crisis intervention
Training in cultivating Mindfulness and social justice components within your role as a therapist
What is taught:
Training is focussed on Micro skills of counseling guided by Mindfulness,
Learning to conceptualize modalities that one is already trained in through a social justice  and mindfulness frame

Suicide risk assessment, ethics and locating diagnosis, will be taught.

Regular role-plays to ensure consistent skills training.
Learn to do clinical intakes
Suicide and Crisis intervention
Learn through video and audio recording of your own work 
Topic-wise Videos are provided
See voluntary clients 
Learn to write ethical clinical case notes
Individual and Group Supervision
Program structure:
The Mindfulness Informed Short-Term skills training is a three-month program, with four classes per week, of which three classes are for learning the skills and one class for presenting the recordings of your work and learning through the discussion. Each member of the batch will present three videos of their role-play during the course period. Topic-wise recordings will be provided for learning and these topics will be assessed. 
Teaching Faculty:
Founder-Director and Clinical Psychologist in India. She is a supervisor, teacher, and therapist at Pause for Perspective. 
Psychological Counselor, Supervisor, and Program Lead
The fee for the training is Rs. 15000/- plus GST. 
To Apply: 
To apply for the program please fill out the google application form and we will reach out to you shortly. 
Our Internship program is  particularly for students in Direct programs for MA or MSc Clinical or Counseling Psychology program with a compulsory internship component. This is a three month training program. 
At the end of the program you will be able to:
Effectively use counselling skills and direct it based on both client's needs and different modalities of psychotherapy
Do clinical intakes, ethical note taking, working with suicide risk assessment and crisis intervention
What is Offered:
Suicide risk assessment, diagnostics and ethics will be taught.
Get assigned clients for one-on-one therapy
Learn to write ethical case notes
Supervision
There is a small fee for the program to support the work done by our supervisors. 
To learn more about the program please write to us at aarathi.selvan@gmail.com along with your statement of purpose and CV.
Pause for Perspective takes on an anti-oppressive lens in the work that we do. Hence we are not like a typical MH hospital or clinic that does testing or diagnostics in the same way as other organisations do. 
We invite interns who will help us with several aspects of the organization that will not include direct contact with the client.
Interns are:
Part of our trainings, learn and read along with our Pause Fellows,
Part of meetings that will include also allotment of responsibilities such as, think about integrating bibliotherapy in practice, or write for our website etc. or working with our research team with data collection.
A lot can come out of the internship experience if the intern is open to seeing how we can deliberate on learning from this space.
To set up time with our team to craft your internship experience write to us at aarathi.selvan@gmail.com
Feedback for our Internship and STST Program
I'm studying a five-year clinical psychology program at Umeå University in Sweden, and I got the chance to do an internship at Pause for Perspective for two months. Flying over half the world to do an internship here at the clinic is a choice I have not regretted for a second. I will tell you why. While most of my classmates did their internships at different clinics and psychiatric hospitals in Sweden, I went here. To be honest, I do not know exactly why, but it felt as an opportunity, a challenge and an adventure I would not want to miss. However, during the flight between Sweden and Hyderabad, I started to realize what I had gotten myself into. My brain started asking questions. Is it possible to be a counselor in a completely different culture? Will the knowledge I get in India be transferable to a Swedish context? To be frank, I didn't know too much about the clinic either. So let me brief you about my experience as an intern at Pause for Perspective from a Swedish yet personal point of view. The first thing that struck me was the great environment a the clinic, ranging from the atmospheric counseling rooms to the open, friendly and encouraging climate that Aarathi, Pooja, Ruhi and the rest of the people working here create together. I felt welcome and as a part of the crew from the first second. I noticed early that Aarathi fosters a culture where the intern learns to take responsibility over his or her own learning, and I was encouraged to reflect deeply on myself and the clients I've met. During first week we went through the methods used at the clinic, including basic counseling skills, ACT, mindfulness-based approaches, IPT and CBT among others. I learned early on that Aarathi emphasizes an eclectic approach: a great therapist should not convulsively hold onto one method. Rather, the method is determined by the client's needs, not the therapist's. This eclectic approach requires you to be alert and willing to admit that you do not always have control. I've learnt that recognition of this is a major part of the process as a counselor working with clients. Sometimes we do not know what the client in counseling needs, and we just have to accept that. That has been a huge insight for me. I was allowed to sit in as an observer, have co-therapy with other counselors and do my own counseling with clients. My experience is that Aarathi gives you responsibility in relation your own dedication, ambition and willingness to learn. You are rewarded to the degree you decide. To challenge yourself can be demanding. However, I always had a sense of security during the tough spells, when I felt I was banging my head against a wall or when I just thought I wasn't good enough. You are not alone. Help is available, and I had the sense that experimentation and mistakes can be made as long as you take responsibility for it. Challenge, responsibility, security; these are the key concepts that made me grow as an intern at Pause for Perspective, So, to answer the questions that worried me a bit, those who appeared in my head 10,000 meters above the ground between Sweden and Hyderabad. Oh, what I've learned things. When I'm on my flight home, again 10,000 meters up in the air, I have a luggage packed with insights and knowledge I didn't dare to hope for. From the deepest place in my heart: thank you Aarathi, Pooja, Ruhi, Preethi and all the interns! Thank you Pause for Perspective, it's been real.
My home town in Sweden is now covered in snow. The quiet and the calm, the crisp air, I kind of miss it. But when I'm back home a week from now, skiing in the forest, or enjoying pitch black coffee with some friends, the one thing I will certainly miss from India is Pause for Perspective and the people who make it what it is. Coming from a place not far from the arctic circle, about 6800 km away from Hyderabad I was curious to see if the differences between our cultures would be vast or maybe even too vast for me to grasp in therapy sessions. For sure, in some ways, at least on a superficial level, our cultures are very different. Interning at PfP, however, gave me a golden opportunity to explore beneath the surface and find what is similar, perhaps universal. Talking to clients took me to a place where the understanding of suffering, hopes and aspirations were familiar and perfectly relatable to me. Quite soon this common ground became the most important focus, and cultural differences blurred into the background. In sessions I felt that whatever cultural aspects first made me confused, they had no more or less importance than any other individual features. I felt I was given a lot of trust from Ms Aarathi Selvan right from the start. Being thrown into the action quickly was a bit scary but mostly exciting and truly educational. Most of the time I seemed to find myself in a zone of proximal development, to use the concept of Vygotski. It was challenging but just enough. Most importantly there was always someone there to support me, validate or broaden any approach I was currently working with. Having fellow interns around me all the time was very helpful and just really fun. Although the first week is focused on theory to ensure that all the intern's knowledge is at approximately the same level, most of the learning is of a more practical nature. I found it exiting, and utmost educative, to take responsibility for my own theoretical learning by reading articles and books, reflect and try to find out what approaches would be appropriate for any particular client. The supervision has been invaluable and took place weekly with the whole group or on other occasions individually. On several occasions it brought me new insights, not only regarding clients, but about myself, personally and as a soon to be psychologist. That was not always pleasant but it definitely made me grow. I really appreciate that there has been an open attitude towards my personal counselling style and theoretical preferences. Of course at times I had to explain and justify what I was doing and why and this has been very useful, both for developing my own style and also in making sure it is theoretically anchored. I felt I was free and encouraged to try different things as long as I could back it up with reason. Thanks a lot to Ms Aarathi for the supervision and guidance, for challenging and encouraging me throughout the internship. It's been really fun! Also big thanks to Ms Ruhi and Ms Pooja for the warm support and mentoring and of course thanks to everyone else who made my internship great!
Working at Pause for Perspective was a one of a kind experience, the work place exudes positive vibes and the learning is phenomenal. There was not a day did I go home feeling that I haven't achieved or learnt something. I felt accomplished each day and felt that the only thing I want to do is learn in as many ways as I can and watch my clients feel happy post the sessions. I leant such a valuable skill from Pfp that empathy is not just about putting yourself in your client's shoes, but also to experience the varied emotions the client's feels without having to step back from one's own understanding of the issue. I feel that in the process I have cultivated counseling skills, which I did not even think I could do so naturally, as I always thought that these skills were inherent to one. The magic that Ms Aarathi and her team-teach day in and day out makes one channel their potential into something so beautiful that it becomes natural and organic, almost like one's alter ego. Working at Pfp did not feel that I was working at all, the journey was so beautiful and important that I enjoyed what I did and never felt that it was a task. Each day I smiled and was eager to come back the next day and learn something more. I am immensely grateful to Ma'am for having me experience the beauty of therapy and watch it bloom in my clients lives. I am extremely grateful and honored to be Ma'am's student and continue learning from her. Her pearls of wisdom of what she offers is inexplicable, it has to be experienced to understand the beauty of it. Every client has taught me something and the whole experience has taught me to better and polish my skills each day. I have learnt patience through my sessions, the importance of silence and how important it is to understand the client's culture in a non- judgmental way. Psycho educating the client and their families can work wonders and most importantly the effort one has to put in one's live to rediscover and become happy internally and not depend on happiness from the external world. I have also through my experience in Pfp have realized that counseling is not a quick fix, it is commitment on both sides (the client an the therapist) and that family counseling is just as important for a change to be noticed in one particular individual as the entire family has to work together to observe changes in the client. My journey in Pfp has also taught me that a client can only change if he realizes that there is a need for him to change until that is understood by him, therapy would remain ineffective as the how's and what to change cannot be an incentive enough, when the why is understood fully by him then the journey becomes more bearing and a good therapist will help the client to help himself identify the process for change. The different psychotherapies like Act, Mindfulness based practices, Dialectical Behavior Therapy, family therapies I have been exposed to have been very useful for me to enhance my skills. The exposure I have got from Ma'am and her team is so practical and implied that I have realized that theory is just a start and not enough as every client is different and learning is incessant. The theories will seize to help if therapies are not applied and both complement each other, hence it becomes important to keep reading, learning, digesting what is learnt and practicing each day to further the skills. Thankyou for this amazing experience Ma'am!! The only suggestion I would want to make is to introduce group therapy for parents and helping them share their stories and learn about different parenting styles and impact it would have on a child's life.
Other Counseling Services
for Adults