Mindfulness Based Symptom Management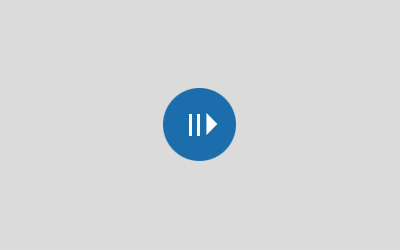 Mindfulness Based Symptom Management Program
At Pause for Perspective, we organize experiential workshops in Mindfulness. A variety of mindfulness practices for everyday life will be taught in the context of Mindfulness as a way of viewing the world. The Mindfulness program is called the Mindfulness Based Symptom Management. This is an 8-week/ 8 session + Retreat program in accessing Mindfulness in a secular and psychological context.                                              
At Pause for Perspective we are now offering our Mindfulness based symptom management program online via zoom sessions.
In this time of the Pandemic and global crisis we are all experiencing increased anxiety, isolation, trauma and uncertainty. Caring for ourselves now is more important than ever. 
 We have found that in these times, mindfulness has helped us ground with breath and body and bring openness and compassion to our internal and external experiences. The practice of Mindfulness helps cultivate moment to moment awareness of our Body, Emotions, Sensations and Thoughts using the breath as an anchor. This practice of returning to our breath and body, of slowing down allows for us to honour our body's ways of responding in the face of the current crisis and find ways of being that are compassionate and in-line with our hopes.
NEW SESSIONS LED BY OUR MINDFULNESS LEAD AARATHI SELVAN  
Eight session MBSM plus Retreat. 
Every Saturday (10:00am to 12:00pm)
August 13th 2022
August 20th 2022
August 27th
September 3rd
Retreat : 4th September 2022 at 10:30am to 3:30pm
10th September 2022
17th September 2022
24th September 2022
1st October 2022
Where: Zoom & In Person
How much: Rs 9000/-  including classes, materials and our Mindfulness Journal called "My Mindful Moments" Journal ( free with this program and priced at Rs1500).
Certificate of Participation given by Pause for Perspective
For more details/ to register: Dm or call on 
+91 81068 64001
Who can attend: Anyone interested in practicing mindfulness in their everyday life, also open for people who experience stress, mental health issues such as anxiety, depression, care giver stress, pain,etc. The program is open for anyone in the helping field-Mental health professionals, doctors, social workers, life coaches, and others in the helping field. The program is also the first step in certification for Mental Health professionals who are interested in moving on to train in  Integrative Mindfulness Based Practices Training Program at Pause for Perspective.
Specialists in
Mindfulness Training
Listen to our Mindfulness Meditations
Watch videos on Mindfulness by our Trainers and Participants
Frequently Asked Questions
Other Resources on Mindfulness
Here is a very lucid  video where Dr Carlson talks about mindfulness, the benefits and how to incorporate it in our everyday life that helps you understand the 8-week program better.
Diana Winston talks about what Mindfulness is and also talks about research on the benefits of Mindfulness
Dr. Kasim Al-Mashat talks about how Mindfulness redefines pain, happiness and satisfaction in this well articulated talk.
Meditation is one of the most important practices of Mindfulness. Andy Puddicombe in this TED Talk tells us about what we can really expect with Mindfulness Meditation. Mindfulness meditation is an important part of the 8-week program.