Counseling services for children
Our team of clinical psychologists, supervisors and counselors work with a wide range of aspects pertaining to the mental health of children and young people. We are Narrative and Mindfulness informed and work with children and their families in assessment, counseling, psychoeducation and remedial learning with children with a variety of skills, challenges and hopes. 
Our therapists involve parents as equal partners in their child's therapy process. We support parents and their children in different forms of parent training programs, support groups and ways in which children and their families can support each other through the process of understanding, growth and well being. 
Our licensed clinical psychologist works with children to assess neurodevelopmental disabilities such as ADHD, Autism Spectrum, Learning Disabilities, and more.
Our child therapists are Narrative therapy and Mindfulness informed. We work with children with various needs and hopes.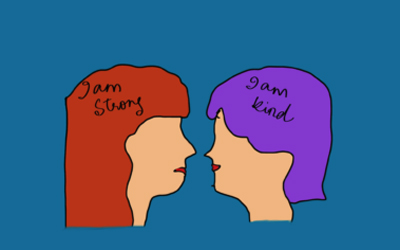 Our team of  experts work with groups of children in several sessions including sessions on mindfulness, art therapy, story telling and more to teach and make visible young peoples strengths, hopes and skills. 
Parenting is a loving journey of holding close our children's emotions and journeying together to make sense of how this thought of 'not being good enough', or 'not fitting in' enters our lives. Listen to this letter @aarathiselvan writes to her little one. We hope it serves as a conversation starter to unpack who benefits when we think of ourselves as not good enough.
Therapy has been my safe space. I have been able to connect with what is important for me and work on it consistently
Therapy has helped us connect with each other and ask for things in peaceful ways and be able to receive love in ways we didnt know how to access.
I had been depressed for a long time. Therapy helped me work out of my depression and notice the signs that may take me back into a relapse.