Pause community library is an intentional, reflective and accountable space for our community of readers, non readers and first time readers. We believe that books are for healing, for practicing anti-capitalism, for ushering in a neurodiversity paradigm, for practicing anti-caste stance, for queering, for celebrating, for criping, for pleasure, for slowing down, for community making, for resonance, for solidarity, for reflection, for questioning the norm, for uplifting voices, for visibilising, for reflecting on discourses, for learning, for unlearning, for acknowledging, for building agency, for safety, for brave space, for meaning making, for relational sitting with, for collaboration and MORE!
We curate books that support us to affirm values that are social justice based. Our book genres include books on anti-caste, disability, neurodiversity and queerness. We aim to curate books that support us in holding space for ourselves and others as part of the diverse weave in the ecosystem of life around us.

Visit our community mental health library any time between 10:30 to 6:00pm on all days. Please call us in case you would like to spend a couple of hours, we want to make sure theres space for you on the say.
Picture books are stories waiting to be witnessed, seen and embraced and in that they offer their presence for you to feel witnessed, seen and embraced too.
Our selection of books invite your attention to ways in which life shows up inside of you and for others. Come sit with our books, they share something in common with you and others.
Our space is welcome for you to come sit and read for as long as the space is open. We are open to recommendations for more books you believe must occupy our space.
Come by to pause and stitch, stim, color, draw, read and work. Our space is open. Just call us to check if spaec is available today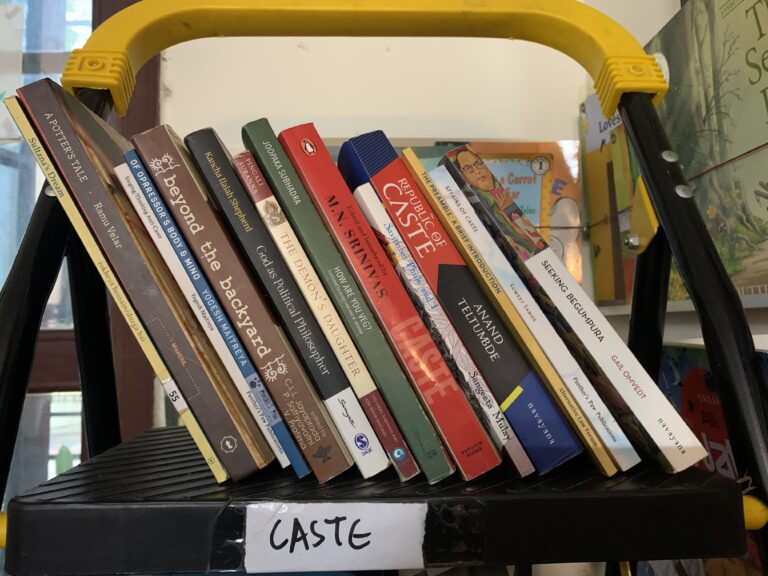 Come by to read books on anti oppression. We have books that educate and represent oppression and experiences of caste.
We centre authors with lived experiences. Mental health, disability and social justice are some of the genres we centre.
At Pause we surround ourselves with books no matter the occasion. Books feature in our individual session, they become our solidarity nurturers when we sit together and read, they say more than we can and they weave new stories and hopes for us as a collective.
We host several sit-ins as a collective. We have a once-in-three weeks session call the Safe Spaces and Quiet Reading Nooks, these are spaces where we come together to read and reflect on themes such as shame, love, belongingness, trauma, hope and more. We also host book sessions called the Queer Book Reading Circle that entail reading and reflecting queer chapter books. We have an anti-caste reading circle where we reflect on caste and how it informs our identities. Our library sessions are infused with understandings of intersectional mental health and it is a space for all. To know more about our library write to us at pause.perspective@gmail.com or send us a Whatsapp message or call us on 9490708947.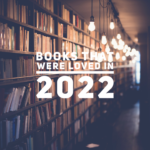 Books That Were Loved in 2022 Ever since I began to curate books for Pause Library I have become immersed in reading books like never before.  It started off as
Read More »