Couples & Family Counseling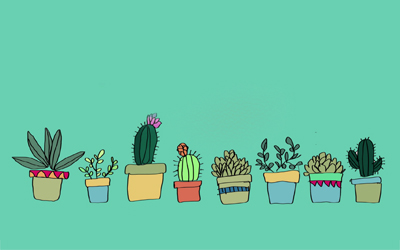 At Pause for Perspective we believe that we all deserve spaces where we can be ourselves, be held, validated and accepted for who we are. We believe that our truth shines forth when we listen to our deeper selves, our inner wisdom. We also believe a higher perspective is always present and all we need is to pause and stay present with ourselves in order to receive it. Our space is the container for you to come into yourself and articulate your truth and presence.
We offer a range of mental health services for individuals from all walks of life. We are queer affirmative, anticaste and rights centered. We work with all life situations and circumstances that are distressing you today.
What we do in Couples therapy?
The team at Pause for Perspective is trained in Family Therapy. We are well versed in different modalities of couples work including the Developmental Model, Imago Therapy, Relational Life Model, Esther Perel's framework, the Solution Focused Couples Counseling and so forth.
Couples Counseling
Couples in marital distress
Struggling with
Infertility issues
Infidelity
Parenting challenges and more.
Premarital counseling for couples wishing to move into a joyful marriage.


Couples can come in for a variety of issues that can broadly go into three categories namely, you want to have a better relationship than you have been having, you are undergoing a process of divorce or separation and you want to ensure that its amicable or you want to figure out if you want to continue in the marriage or relationship or not.
Our couples come in for a variety of issues such as infidelity, sexual intimacy issues, joint family problems and more. Our couples are straight as well as lesbian/gay couples. We see both cis-gendered as well as trans-gendered clients who seek couples counseling.
To make an appointment please call us at 9490708947. We recommend that the first appointments be individual ones and the subsequent ones are couples sessions. Please ensure that you make both the individual as well as the couple appointments to ensure continuity.
As you seek couples counselling you have probably come to the conclusion that your relationship is not working the way you want to and that you need help to change. That is good, couples counselling helps. There are certain things that you both can reflect upon before coming to the session to help make the best of your time.
Please attend the counselling with an understanding that you do it as a couple, as a team and that changing only one of you will not be enough.
To increase the changes of a positive outcome it helps if both of you are willing to look at yourselves and how your behaviour affects the relationship.
Two counsellors will attend each session.
Their role is not to judge any of you but rather help you explore your relationship, your emotions and patterns of interaction, to help you look at problems in a new perspective.
Casting light on the dysfunctional patterns maintained within the relationship helps to understand what changes need to occur and what need to be accepted as it is. With patience and dedication the both of you will have the best chances to build the relationship you want to have.
 You need to invest time. Time for sessions will of course be the minimum investment but that is just a part of it, the real work is taking place between session. This is where you live your everyday life and where you have the opportunity to apply the knowledge you gained about your relationship in order to make the changes that make a difference. A lot of times this will require you to go out of your comfort zone and challenge your own behaviour, commit to work for the both of you, compromise, prioritise, all in order to co-create with your partner the life that you wish to be living together.
Expect some discomfort. Examining yourself and accepting your part in maintaining dysfunctional patterns in the relationship can be a somewhat painful process. So it might hurt a bit, but in order to make true changes it is important to know the reality of things. The counsellors are not there to judge any of you, who is wrong or right is not of importance. What is of importance is to understand which interactions between the two of you are working, and which are not and what can be done to make it better. Part of the therapeutic process is about exploring what you are really feeling. This might be a mixed array of emotions, pleasant and unpleasant, both towards yourself and your partner. Facing the emotions is part of the process towards better understanding and communication.
Accept that you can't change your partner. It is quite common that couples come to therapy and one or both have a clear image of how their relationship would be fine if only their partner would change. As true as it might be, the best you can do is figure out what changes are possible on your part and your partner will do the same. Even though you are in this together as a team the change must definitely take place on the individual level as well as between the two of you. Although we can't change another person, we can certainly influence them by the way we behave and how we respond to their behaviour. As you work more on yourself, your partner's own work likely becomes easier and vice versa and that is when the relationship may flourish in a positive direction.
Individual therapy or couples counselling. Even though each partner also needs to work on their own challenges in couples counselling the primary aim is always to work on issues relating to the relationship. There may however be occasions when you will benefit more from individual therapy than of couples counselling. It could be for different reasons, like when one of the clients is very abusive or that one of you doesn't want to come. We certainly can't force anyone to therapy. Still there are things you can do for yourself in individual therapy in order to better face the challenges of your relationship or work on other personal issues.
Keep an open mind to what will unfold during and between the sessions. Practise listening to yourself and especially to your partner to see what new knowledge will arise. The old ways of your relationship is not working so be open to see things, even your own perception of truth, in a new light. Being open will help you better understand your partner and why he or she act the way they do and also understand your own behaviour and how this affect your partner.
Patience.You have probably been suffering for a while and you are both eager to solve all your problems right away. With patience and dedicated work you will most likely find yourselves in a much more fulfilling situation. Getting to where you want to be will however take some time. Expect at least 6-8 sessions.
Other Counseling Services
for Adults