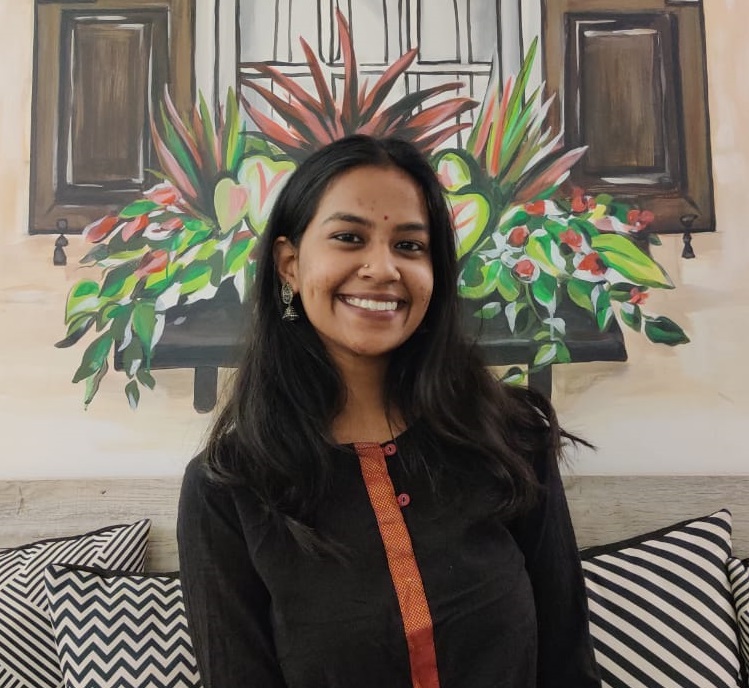 Shravni is a Counseling Psychologist and a fellow at Pause for Perspective. She has a Master's degree in Counseling Psychology.  She has previous experience in working with adolescents and young adults through her individual practice. Her approach is holistic, integrated and client-centred.
She has certification in Art therapy (basic level) and Suicide gatekeeping. She has attended several workshops on therapeutic techniques of Behaviour therapy, CBT, REBT, SFBT, DBT, Bibliotherapy, Hypnosis, Forensic psychology and School mental health.
She had interned at Wings Within, Bangalore where she was trained in therapeutic techniques of Cognitive Behaviour Therapy, Rational Emotive Behaviour Therapy, Solution Focussed Behaviour Therapy and Art Therapy. Along with this, she had interned as a first responder and content creator for Kartha Organization, Hyderabad.
She has a volunteering experience at Project C in the Content and Research Development department. She also has a volunteering experience at KAARMIC educational services as a trainee educator at a Government school in Khammam, Telangana.
She has worked with clients for body-image dissatisfaction, health anxiety, time management, emotional dysregulation, low self-esteem, career guidance, anxiety, stress and burnout.
She believes in incorporating modified daily life activities in evoking positive change. She is inclined to using alternative therapeutic techniques in the best suited ways for the client to promote self-compassion and development. For her, therapy is never correctional or suggestive as she believes everyone has the ability to find their ground by themselves; therapy is only a process of self-exploration for the client where she's a facilitator.
Qualifications/Certifications
BSc. Psychology, University of Hyderabad

MSc. Psychological Counseling, Indian Institute of Psychology and Research