**Class Dates:Saturdays 6th October to 24th November. Retreat on 28th October. 12:30pm to 2:00pm
***Visit our Facebook Page to stay updated on all our Mindfulness based programs, blogs and exercises.
Mindfulness is a skill we all possess yet we have little or no awareness of actually using it in our daily lives. When we are aware of being mindful, we sense it as the feeling of being "on" or "in the flow" of the moment. However, more often, we slip into "automatic pilot" in our thinking, acting, and way of being with respect to others and ourselves. In such moments, if we are caught in difficult situations or complex events, we become frustrated or frightened of the many internal changes we experience.
Often these complex reactions seem to arise from innocent events or comments. We wonder how  and  why  seemingly ordinary, everyday things can derail us so easily.
Recognizing when we are on auto-­‐pilot, we learn skillful ways to detect the early signals that are found in our Body, Emotions, Sensations, and Thinking.
Mindfulness is a way of taking a more engaged stance in our relationship with our loved ones, our environment and ourselves. It promotes awareness of the changes arising in us, giving us the time to assess, accept, and encourage healthy ways of being. It is not a formula for happiness, however, through the Breath, it is a way of directing our
Body
Emotions
Sensations and
Thinking
onto a path that fosters calm and ease in the face of our challenges.
Mindfulness based interventions such as MBSR, MBCT and so forth that run 8-week long programs have found to be more effective than medication management for recurrent depression. Individuals who experience anxiety, chronic pain and other disorders have found to benefit immensely from the 8-week program.
Here is a very lucid  video where Dr Carlson talks about mindfulness, the benefits and how to incorporate it in our everyday life that helps you understand the 8-week program better.

Diana Winston talks about what Mindfulness is and also talks about research on the benefits of Mindfulness
Dr. Kasim Al-Mashat talks about how Mindfulness redefines pain, happiness and satisfaction in this well articulated talk

Meditation is one of the most important practices of Mindfulness. Andy Puddicombe in this TED Talk tells us about what we can really expect with Mindfulness Meditation. Mindfulness meditation is an important part of the 8-week program.

Still have questions? Find answers here.
---
The Mindfulness programs created at the OMC, Canada are designed for individuals experiencing stress related to life events (relationships, work, family, depression, anxiety, loss, etc.). It is an 8-week Mindfulness  program (2 hours each class) with an all-day session after the fourth class. The MBSM is curriculum-based program in cultivating mindfulness skills through themes of body awareness; understanding how our perceptions of ourselves, others and the world feed into our pleasant and unpleasant experiences; cultivating tolerance of distress and examining stress and stressors; transforming reactivity into respons-ability; and, cultivating self-compassion. For more information on the program go to OMC's website   The Mindfulness program is delivered in India at Pause for Perspective.
---
Course Outline:
Session 1 : Autopilot and cruising
Session 2 : Dealing with obstacles
Session 3 : Body awareness
Session 4 : Emotion awareness
Session 5 : Sensation signals
Session 6 : Thoughts & stress triggers
Session 7 : Taking care of myself
Session 8 : Weaving the threads
---
Program Registration:
Fee: Rs.8000/- for the entire eight weeks (Materials Included)
Call: Aarathi at 9490708947 for questions or to register.
Registration information: Please make the payment and write to aarathi(at)pauseforperspective(dot)com with a snapshot of the payment confirmation.
Check here if there is a 5 day intensive that is currently in progress or scheduled.
Account Details:

Bank name: Karnataka Bank
Branch: Umanagar Hyderabad
IFSC code: KARB0000333
Account
 number: 3332000100049201
Account
 name: Pause for Perspective
Account
 type: current 
account
Pls share the reference ID or online payment receipt screen shot for us to confirm your registration
---
About the Ottawa Mindfulness Clinic
The Ottawa Mindfulness Clinic is approved by the Canadian Psychological Association to offer continuing education for psychologists.
OMC is also a  doctoral-level training affiliate of the School of Psychology, University of Ottawa. The clinic also provides training in Mindfulness Interventions for health care professionals.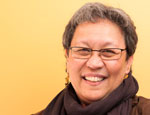 OMC's co-founder Dr. Lynette Monetiro is a Clinical Professor at the University of Ottawa School of Psychology.  She completed her training in the Mindfulness-based Stress Reduction, Mindfulness-Based Cognitive Therapy for Depression Relapse Prevention, Mindfulness-integrated Cognitive Behavioural Therapy, and is a trained teacher in Mindful Self-Compassion. In 2012, she completed her training in Buddhist Chaplaincy at the Upaya Institute and Zen Center with Dr. Joan Halifax and is part of the Emergency Spiritual Care Assistance Team at The Ottawa Hospital.  She is trained in Cognitive Behavioural Therapy and Cognitive Processing Therapy for the treatment of PTSD in active duty and veteran police and military members.  Lynette brings a creative blend of Buddhist Psychology and Cognitive Behavioural Theory to her work. She is supervising Aarathi Selvan (Facilitator of the MBSM in India) in the format of MBSM. She teaches the Health Care Professionals and Pain Management programs.
NOTE: Aarathi Selvan is a certified Mindfulness Based Symptom Management teacher trained under the supervision of Dr.L.Monteiro, C.Psych. The program is based in the M4 programs offered by the Ottawa Mindfulness Clinic, Ottawa, Canada. For more information about the Ottawa Mindfulness Clinic click here.