Many women all over the world are going back to work after they give birth to their baby.
POINTS TO CONSIDER
It helps to give some time before you make the decision of going back to work after your baby is born. Don't make a decision when you are overwhelmed. (You can spend that time getting to know your baby and the "new you" better.)
There is no one right answer for everyone. Also, no one can decide for you whether going to work or staying at home is your path to happiness. You might know straight off the bat what your path is. If not, you can always try both out for a good period of time before you settle in.
Rather than blaming your decision on circumstances or people, own up to them as yours-that is the only way to stay sane and mindful about the actions that you take on a daily basis.
Stay tuned to our ongoing series of blogs on 'Mindfulness for working mothers'
Blogs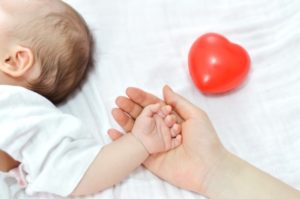 While the decision to go back to work is often thought through, the sense of guilt, of not doing enough for our children, of wanting to be present fully at work and home pervades our thoughts. We are consumed by our work only to regret going back home late, we are consumed by home chores and baby dealings only to feel frustration towards those we love and cherish.
What is that one thing that will help put all of these emotions, thoughts and body states (of anxiety, sickness, stress) into perspective in order to help us function more optimally? Mindfulness.
Every week, we will be sharing some simple steps to begin a life of mindfulness in order to parent better, live better and be more fully present at work and at home. Yes, it is possible and it is all in YOUR hands.
Of course! It will be hard to go to work leaving your baby at home/day care but wait it out and partake in activities mentioned in our blog to accept and recover from this emotional turmoil (yes it feels like turmoil, albeit brief). You will feel better soon.
Upcoming Events
A short term training program in narrative ideas and practices. The focus of the program is to explore richly the ideas and practices of the narrative approach to working with individuals, families, groups and communities. Our teachings hope to reflect an approach which is interactive, collaborative, encouraging, rigorous, enjoyable and practice based.
The course program includes:
1. Understanding and exploring the narrative metaphor and guiding principles of narrative therapy.
2. Skill development of micro-maps of narrative practice, specifically externalising, reauthoring, remembering and outsider witness practices as described by Michael White and related to work in a variety of contexts and settings.
3. Collaborative learning and practice.
4. A supportive teaching environment enhanced by regular peer meetings with a focus on practice and supporting each other's learning between the two blocks.
Pedagogy will include lectures, reviewing stories of therapeutic conversations,transcripts, therapeutic letters,small group conversations,activities and interviews.
Dates: Block 1 – Dec 20 – 24
Block 2 – Mar 11-15
Timings: 10:00am to 6:00pm.
BYOL(Bring your own lunch)
Fee: Rs. 3000/- per block
Last date of registration: Nov 26,2018.
Facilitator: Ummeed Child Development Centre, Mumbai
Best suited for: professionals like clinical psychologists, counselors, social workers, occupational therapist, physiotherapist, psychiatrist, teachers interested in working with children, and families and communities.
Meet our Team
Shazia Ahmad
Psychological Counselor
Post-Graduate Diploma in Psychological Counseling Skills
She incorporates various therapeutic techniques, like CBT, Solution-focused, Acceptance and Commitment Therapy and more, during sessions to meet the individual needs of her clients.She has worked with clients presenting general concerns like Anger management, Stress, Discord in family relationships, Marital problems, Time management, Studying for Exams, as well as clients with more clinical interventions needs, like Depression, Anxiety, OCD, Suicide, Self-harm.
Make an appointment now: Call 9490708947 or reach us here.