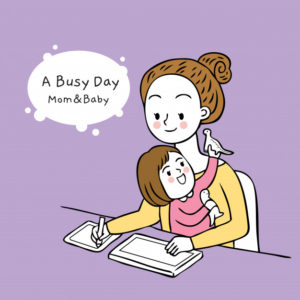 Now, you can't really structure your days in anticipation of how it might look when you go back to work. However, what you can do is establish daily practices of (self-care) beginning the day, staying open for play with your child, for cooking a delicious meal, of practicing self-care, of pursuing your passions.
To have these practices become second nature to you helps when you start work. Often when we get busy we neglect self-care, or pursuing a hobby we love, cooking or even playing with our child. If you establish a routine of pursuing self-care months before you start work, this habit will kick in at busy times to help you stay grounded, focused and mindful about your priorities. Establish a routine that becomes second nature – Mindfulness for working mothers
Blogs

The gift of motherhood is also a gift of awareness. With becoming a mother, you may become deeply connected to feelings of unconditional love, compassion, patience, gratitude and deep respect. You will also come in close contact with deep sadness, loneliness, grief, guilt, jealousy, pain, fear, and anxiety. Be honest with whatever feelings arrive at your doorstep. We often demand from ourselves to feel good. We feel anxiety when we don't feel all that good. We often question our sanity in our moments of darkness. However, there is no why. There never is a perfect answer for any 'why'. So instead of getting hooked onto these feeling states let them wash over you, watch them come and go without becoming a victim – Feel those feelings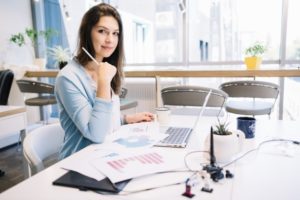 If you have a kid (especially a toddler) you can appreciate how leaving work at work is something that comes naturally. However, what I am asking you to do is to stay fully present wherever you are. If you are able to appreciate that you are of value at both work and at home, you will naturally be able to stay present wherever you are. If you are feeling underappreciated at either places you will need to re-look at your priorities and perhaps shift things around to feel better about yourself – Leave your work at work and your home at home
Upcoming Events
A short term training program in narrative ideas and practices. The focus of the program is to explore richly the ideas and practices of the narrative approach to working with individuals, families, groups and communities. Our teachings hope to reflect an approach which is interactive, collaborative, encouraging, rigorous, enjoyable and practice based.
The course program includes:
1. Understanding and exploring the narrative metaphor and guiding principles of narrative therapy.
2. Skill development of micro-maps of narrative practice, specifically externalising, reauthoring, remembering and outsider witness practices as described by Michael White and related to work in a variety of contexts and settings.
3. Collaborative learning and practice.
4. A supportive teaching environment enhanced by regular peer meetings with a focus on practice and supporting each other's learning between the two blocks.
Pedagogy will include lectures, reviewing stories of therapeutic conversations,transcripts, therapeutic letters,small group conversations,activities and interviews.
Dates: Block 1 – Dec 20 – 24
Block 2 – Mar 11-15
Timings: 10:00am to 6:00pm.
BYOL(Bring your own lunch)
Fee: Rs. 3000/- per block
Last date of registration: Nov 26,2018.
Facilitator: Ummeed Child Development Centre, Mumbai
Best suited for: professionals like clinical psychologists, counselors, social workers, occupational therapist, physiotherapist, psychiatrist, teachers interested in working with children, and families and communities.
Meet our Team
Pooja Agarwal
Psychological Counselor
BA Honours in Psychology from Christ University, Bangalore and a PG Diploma in Psychological Counseling from St Francis College, Hyderabad.
She offers one-on-one counseling sessions for adults and children who feel adrift, are dealing with any form of crisis and need help in managing general and clinical concerns in order to reach their true potential. She has seen clients with general concerns like procrastination, overthinking, stress, relationship issues, and lack of motivation. Also, clients with more clinical concerns like anxiety, OCD, depression, self-harm and suicidal ideation. She has worked extensively with children as well and is experienced in working with children with special needs and also children with cancer – employing both counseling and play therapy techniques with them.
Make an appointment now: Call 9490708947 or reach us here.