Founder & Clinical Psychologist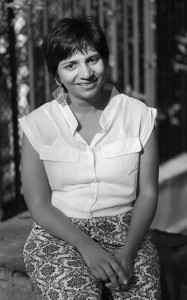 MA Psychological Counseling (USA), EDM Psychological Counseling (USA), MPhil – Clinical Psychology (India), Clinical Psychologist (NZ)
Clinical Psychologist, Counselling Psychologist with 13 Years of Experience
Licensed psychotherapist (US, NZ & India).
Trained in Mindfulness at the Ottawa Mindfulness Clinic, Canada
EMDR at EMDR India
Imago Therapy, Imago Relationships International, NZ
Developmental Model of Couples Therapy, Couples Institute, USA
Intuitive Eating, USA
Trained in Trauma at the Institute for Contemporary Psychotherapies
Trained in spiritual modalities of psychotherapy at the Association of Spirituality &Psychotherapy, NY
Other trainings that she has invested in are CBT, IPT, Narrative therapy and SFBT
We live in a world where there is so much chaos and noise, to listen in has become arbitrary. And yet, it is from listening within that we can live in resonance with the life given to us. It is from listening in that we can live intentionally, in alignment with our desires for ourselves and those we love.
Pause for Perspective is my calling. All my life I have had a small voice within me telling me to slow down and find myself.
An intentional life is a practice based life. A life that one day feels dull and one day, full of energy, and intentional nonetheless because of the natural pull to come back to checking in with myself. The desire to live intentionally is driven by the yearning to live consciously, compassionately, with mindfulness and love.
I lead workshops on Mindfulness and Intentional living; I also see clients in individual, couples and group modalities. As a visiting faculty at St. Francis Degree College, I teach students counselling skills to ensure ethical training of the next generation of counsellors.
I work with Facebook as their psychologist and coach and also engage with MNCs and Schools for Mindfulness and other Psychological issues (Maternal health, Stress management, etc.). Some of the Companies and Institutions where I have presented at are – Indian Institute of Technology, Pega Systems, Bank of America, Google, HSBC, International Stress Management Association, Glendale Academy, and IAS Brains.